Description
Domaine Antonin Rodet, Château de Rully, Rully 1er Cru Molesme Rouge 2015

Region: Rully, Bourgogne

Grape Varieties: 100% Pinot Noir 

Alcohol: 12.5%

Vinification: 

Grapes are harvested by hand and totally destemmed. Maceration lasts about 3 weeks in order to get wines with a deep color and complex aromas. Traditional vinification is carried out in temperature-controlled concrete vats, which will master the fermentation temperatures, with daily pumping-over and stirring occasionally. Alternating method is a good way to obtain balanced wines because the tannins are not too much extracted. Then, the wine are aged for 9 months in oak barrels with 25% new oak. 

Tasting Notes:

Aromas of red fruits with hints of black cherry and licorice. On palate, dark cherry with tobacco and peppery notes. A Burgundy wine full of ripeness and complexity. 
Rating: 
- Mundus Vini: Gold Medal (2015 Vintage)

- Decanter: Gold Medal
Food Pairing: Poultry, Tomato appetizer, Soft cheeses

Antonin Rodet is rooted at heart of Cote Chalonnaise since 1875 at times of phylloxera occurring in vineyard. From generation to generation,  Rodet's generations are fierce defenders of the vineyard of Southern Burgundy. They cultivate the vineyards of the Château de Rully and Château de Mercey.  Their white wines are distinguished by purity and harmonious balance, while red wines are easily discernible by their consistent structure and strong aromatic potential.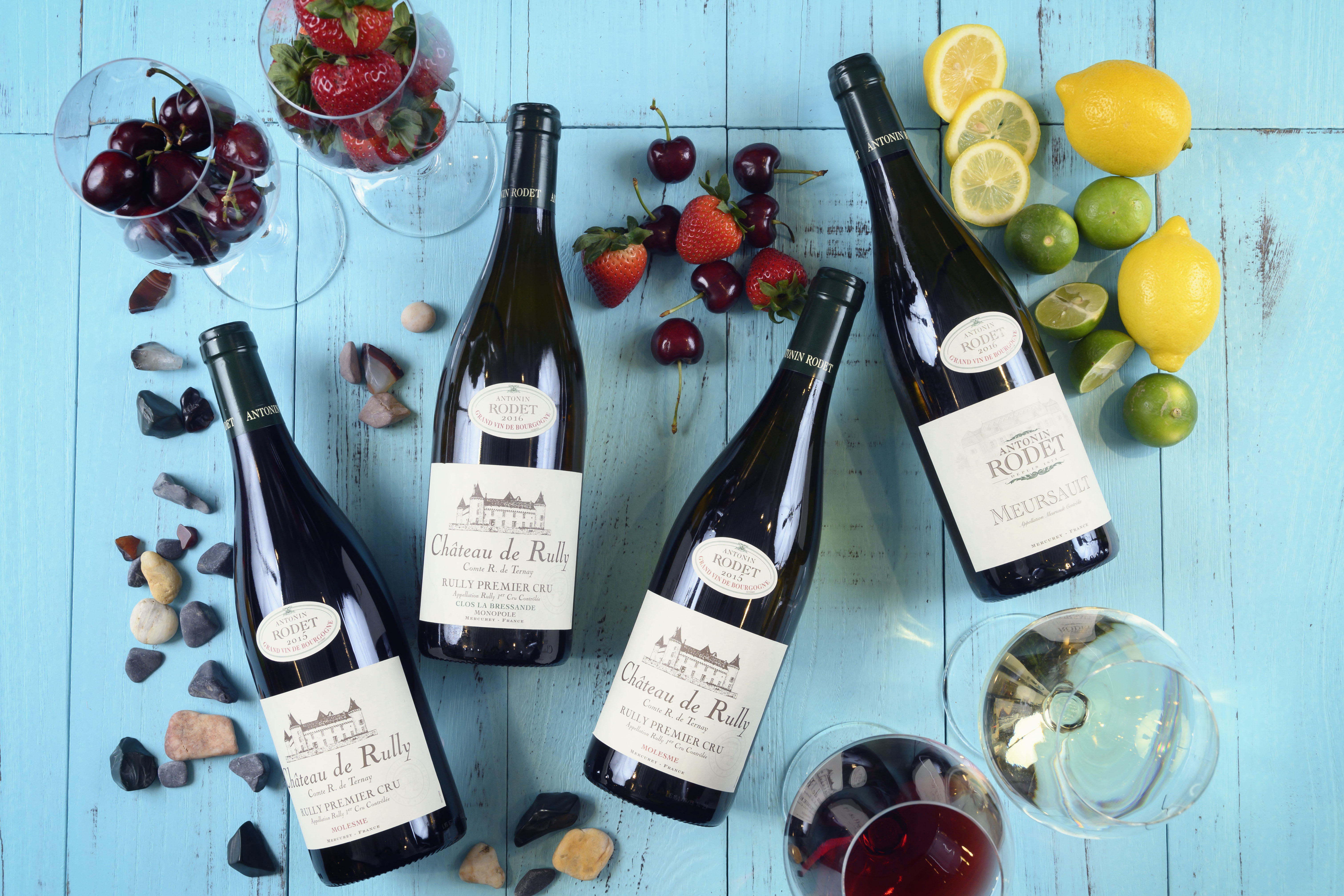 Customer Reviews
{{'product.product_review.no_review' | translate}}